What's in Your Pantry? - Ways to Go Meatless and Include More Plants in Your Meals
In this edition of "What's in Your Pantry?" Registered Dietitian, Dawn Davoli focuses on ways to go meatless and how to include more plants in your meals. Dawn will demonstrate these tips while making Gemelli salad with green beans, pistachios, and lemon-thyme vinaigrette.
Health benefits of plant-based meals
Naturally low in calories
Plants are natural low-calorie, high fiber foods and come with a variety of other health benefits as well. A plant-based diet will support your immune system and provide essential nutrients that you cannot get from other foods.
Heart-healthy by lowering blood pressure and cholesterol and decreasing inflammation
High blood pressure, cholesterol, and inflammation can all increase the risk for other health issues including heart disease and stroke. By managing your diet and including more plant-based meals you can help reduce the risk.
Protect against diabetes and certain types of cancer
Plants are lower in saturated fats than other foods, which raises cholesterol levels and the risk of developing type 2 diabetes. Different plant-based foods have also shown to be able to help prevent certain cancers. A plant-based diet also helps to maintain a healthy weight, which is one of the important things you can do to reduce the risk of cancer.
Ingredients
8 ounces uncooked Gemelli (short twisted tube pasta)
1 cup (1 1/2-inch) cut haricots verts (about 4 ounces)
1/2 cup chopped shelled pistachios
2 tablespoons fresh thyme leaves, divided
2 tablespoons grated lemon rind, divided
1 tablespoon minced shallots
2 tablespoons Champagne or white wine vinegar
3 garlic cloves, crushed
5 tablespoons extra-virgin olive oil
1/2 teaspoon kosher salt
1/2 teaspoon freshly ground black pepper
1 ounce shaved fresh Parmesan cheese (about 1/3 cup)
How to make it
Cook the pasta according to package directions, omitting salt and fat. Add haricots verts during the final 2 minutes of cooking. Drain and rinse pasta mixture under cold water; drain well.
Place the pasta mixture, pistachios, 1 tablespoon thyme, and 1 tablespoon lemon rind in a large bowl; toss gently to combine.
Combine remaining 1 tablespoon thyme, remaining 1 tablespoon lemon rind, shallots, Champagne or white wine vinegar, and garlic in a small bowl, stirring well with a whisk. Gradually add olive oil, stirring constantly with a whisk. Add salt and black pepper; stir with a whisk. Drizzle over pasta mixture and toss gently to coat. Top each serving with Parmesan cheese.
Nutritional information
Makes 4 servings; serving size is about 1 ¼ cups pasta mixture and 1 tablespoon cheese
Calories 491; Total Fat 26.9g; Saturated fat 4.7g; Monounsaturated fat 16.6g; Polyunsaturated fat 4g; Protein 14.6g; Sodium 416mg; Fiber 4.9g; Carbohydrates 50.8g; Iron 3.2mg; Cholesterol 6mg; Calcium 131mg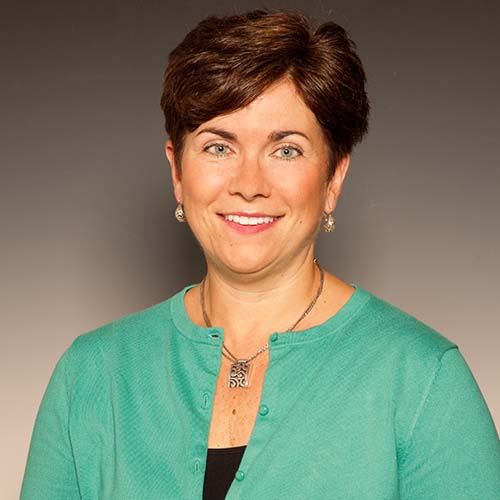 ​
Dawn Davoli, Registered Dietitian is a frequent presenter at the Excela Health Mall Walkers program and also provides education through public speaking engagements and the school-based program "Healthy Habits".
---
Source
https://www.myrecipes.com/recipe/gemelli-salad-with-green-beans?utm_source=emailshare&utm_medium=email&utm_campaign=email-share-recipe&utm_content=20200706
Recipe disclaimer
To ensure the safety of yourself and others, please review all ingredients prior to trying a recipe in order to be fully aware of the presence of substances that might cause an adverse reaction in some consumers. You should always use your best judgment when cooking with raw ingredients such as eggs, chicken, or seafood and seek expert advice before beginning if you are unsure. You should always take care when using sharp knives or other cooking implements.