The Powerful Health and Mood Boosting Benefits of Pets
Category: Blog
Posted On:
Written By:

Elizabeth/Betty Minerva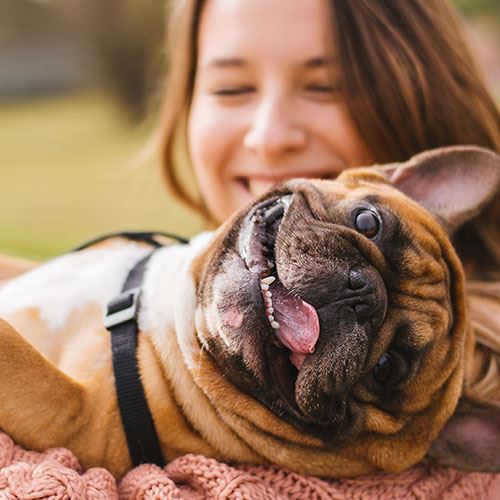 ​Pet owners and animal lovers alike are usually outspoken about the immediate joy that comes from cuddling and playing with them or the serenity we feel just being a spectator to the amazing creatures in nature. Yes, interacting with them can actually reduce stress and anxiety. Think about watching fish swimming around in an aquarium or imagine yourself swimming beside some multicolored spectacular sea creatures on the Discovery Channel. How does that make you feel?  There are health benefits when interacting with any pet or animal in nature.
Especially in the last year under lockdown, those of us with pets turned to them for affection, companionship, and solace. According to PetPoint, which tracks data from 1,200 shelters, pet adoptions have surged in the last year.  
So why?  What is science telling us?  
For years The National Institutes of Health partnered with the Waltham Centre for Pet Nutrition, Tufts Institute for Human-Animal Interaction and many colleges have researched how pets and animals can help us become more active, resilient and give us a sense of connection and love.
Studies have shown that:
​Owning a pet can prevent or improve depression. Playing or watching an animal can elevate levels of serotonin and dopamine, which calm and relax us. Just looking into their eyes can give you a boost of oxytocin and prolactin, hormones that leave you feeling blissful.
Interacting with animals can lower cortisol (a stress hormone) leading to lower blood pressure, triglyceride and cholesterol levels. Great for the heart!
Animals provide companionship and comfort which can prevent illness and even add years to your life. Talking to animals can help you work through your difficulties, give you a purpose and feel needed when you care for them. 
Pets give us motivation and structure to our lives! They help us maintain a consistent routine when they need care. They inspire us to get up and move and the physical and mental benefits of being active are well researched.  Any pets that need a daily dose of fresh air will contribute to your inner peace.
Animals can help boost our immune system and increase our energy by playing, laughing, and exercising with them. After this past year, we could all use some laughter and stronger immune systems.
April 30th is National Therapy Animal Day so please recognize all the amazing therapy animals that bring comfort and healing to all.
---
Elizabeth/Betty Minerva RN, HSMI, CWHC
Certified Wellness & Health Coach
Excela Health Well-Being Center