Early Detection Saves Lives
At the Excela Women's Health and Wellness Institute, we recognize that breast health is a specialty that's never just routine. We address both the physical and emotional needs of women.
Whether it's basic screening services, recommended follow-up or the need for more advanced testing and treatment, care must be provided in a highly supportive environment that places a premium on attending to both the physical and emotional needs of our patients that can arise through evaluation and treatment. Clearly, we offer the latest in diagnostic technologies.
Our physicians and support staff are exceptionally trained and experienced. And we've earned the highest accolades in the field for our excellence in services. Yet what makes us distinctive, what sets us apart, is our dedication to breast care that is complete, connected... and committed to all facets of a woman's health and well-being. Both physically and emotionally.
Learn About Breast Health and State-of-the-Art Technology at Excela Health From Our Experts
---
Presentations begin at 6 p.m. To register, please select your date/location and contact the Excela Health Call Center 1-877-771-1234.
Monday, October 10 | Excela Square at Latrobe
Wednesday, October 19 | Excela Square at Norwin
Wednesday, October 26 | Excela Square at Frick *This event has been canceled. 
---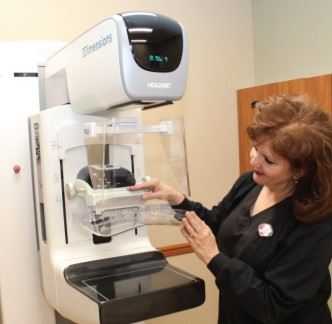 SmartCurve™ Technology Available at Excela Health
Provides a curved compression surface that offers a more comfortable experience without compromising image quality, exam time, dose, or workflow. Clinically proven to deliver a more comfortable mammogram.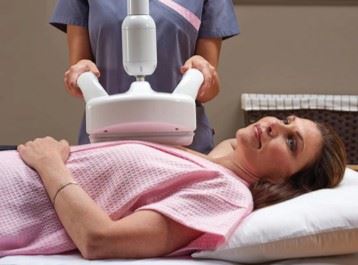 Automated Breast Ultrasound (ABUS)
Excela Health now offers a specific type of screening ultrasound called Automated Breast Ultrasound (ABUS) that can be used in conjunction with screening mammography to detect breast cancer in dense breast tissue. Detects an additional two to four (2 to 4) cancers per 1,000 when used with screening mammography in women with dense breasts. Women with dense breast tissue are four to six (4 to 6) times more likely to develop breast cancer than women without dense tissue.
Breast Cancer Risk Assessment: WHAT TO KNOW
At Excela Health, a breast cancer risk assessment is included with your mammogram and helps you and your health care provider decide what screening options are right for you. If you know that you have a higher-than-average risk of breast cancer, you and your doctor should develop a screening plan tailored to your unique situation.
To schedule your mammogram, please call Centralized Scheduling at 724 689-0100. To learn more about the Breast Health Center at Excela Health, click here.