Excela Health Role Spotlight: Nichole, PharmD, RPh.
February is American Heart Month. During the month, we will be highlighting different members of the Heart Center at Excela Health and the part they play in caring for patients. To learn more about the award winning Heart, Lung & Vascular Institute, click here or to Find a Doctor, click here.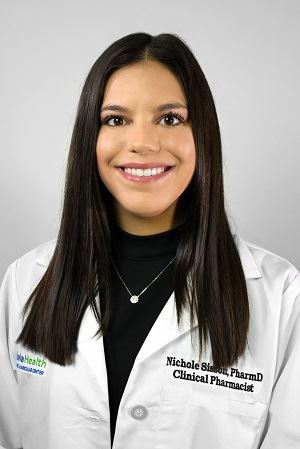 Meet clinical pharmacist, Nichole Sisson. Nichole works with the Excela Health Heart Failure Clinic. She is a 2019 graduate of Duquesne University's School of Pharmacy and graduated with a Doctorate of Pharmacy and a concentration in acute care. She has been with Excela Health since graduation in both the inpatient and outpatient pharmacies at Westmoreland Hospital. 
When describing her role in the patient's journey, Nichole's goal is for patients to take their medications as prescribed, and to understand why they are taking them. "I educate patients on the medication itself, including dosing and any side effects they may experience. I collaborate with the patient's physician to ensure that they are on all appropriate medications for heart failure. I am also a resource for patients who may have co-pay concerns." 
"My favorite part of working in the Heart, Lung, & Vascular Institute is being able to empathize with the patients I am counseling. As a heart survivor myself, it has always been my goal to bring my passion to the patients. Educating patients is my favorite part of my role as the clinical pharmacist for the Heart Failure Clinic. When a patient has an understanding of why they are taking certain medications, they are more likely to stay on their regimen and achieve a better quality of life." 
If you're interested in joining the Excela Health team, view our open career opportunities here.