A Different Path, Life After Traumatic Brain Injury
The first 16 years of my life were normal. I lived the way my parents had planned for me, then unexpectedly I suffered multiple traumatic brain injuries. I lost not only a vast amount of the functionality of my brain, but my sense of self. Through physical therapy and rehabilitation my brain was rewired, but I will never be the same again. This piece represents finding my new identity as a disabled person, and it represents the things my injury took from me.
 
Maps were used to represent the journey of finding myself through my accident. Pill bottles represent the medications I live with everyday. The rice cakes that comprise my ribs are the food that I consume to settle my stomach after my meds. The car parts in my ribs stand for losing my ability to drive. The USB cables and electrical wires lining my ribs stand for the timeline when the whole world went online right as I was told to stay away from technology.
 
The paint brushes represent finding a love for art after losing everything else I knew. The book pages making up my bottom ribs represent the period of time I was unable to read because of my vision. The glasses making up my collar bones stand for my loss of vision over time. The shoe laces making up my arms represent my loss of activity. The noodles making my brain are made of carbs which are very good for brain health. The shadows of my brain sculpture reflect the dark spots where function has slowed.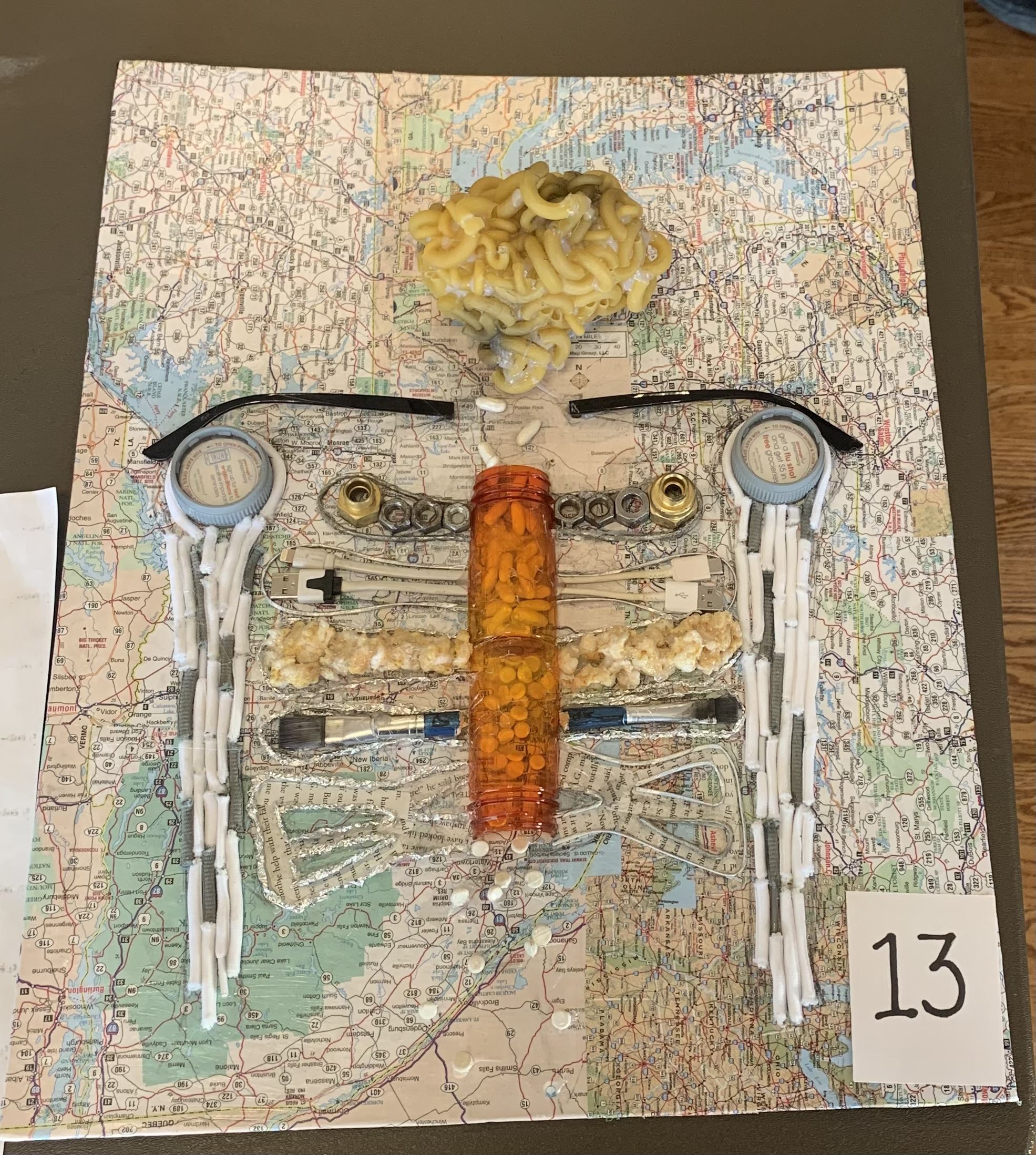 The Excela Health Sports Concussion Program is proud to be a credentialed ImPACT® Consultant and leader in sports concussion management. The focus of the Center for Concussion Care is to educate and assist athletes, parents and coaches in the proper identification and management of concussion on and off the field. To learn about the Center for Concussion Care,
click here.