7 Dietitian-Approved Pumpkin Spice Flavored Foods You Can Buy at the Grocery Store
Pumpkin spice season is here and better than ever! The "better" part includes more choices in your local grocery store of flavorful options that are healthier than what we've come to expect from the beloved pumpkin spice goodies. Often times these fall favorite foods are high in calories, fat and added sugar. I'm a PS junkie just like the majority of Americans, but prefer healthier foods that are lower in calories, higher in fiber, a good source of protein and low in added sugars. The following Dietitian-approved list contains better-for-you pumpkin eats to help you crush these festive cravings.
Pumpkin Spice Cheerios
Surprisingly, these Cheerios actually have less sugar than other flavored Cheerios. A health bonus is the 22 gm of whole grains per serving, which is 46% of the daily whole grain recommendation. This cereal is gluten-free, low in calories, low in fat and a healthier alternative to a sugar-laden pumpkin spice muffin.
Per 1 cup serving: 140 calories, 2.5 gm fat, 150 mg sodium, 3 gm fiber, 11 gm added sugar, 3 gm protein (10.8 ounce box- $2.49 at Giant Eagle)
Chobani Pumpkin Spice Blended Greek Yogurt
This protein packed Greek yogurt is the perfect fall quick breakfast or snack that is full of flavor! Not only will it keep you feeling full longer, but it is low in calories, low in fat and contains five strains of active probiotic cultures that will keep your gut healthy.
Per 5.3 ounce container: 130 calories, 2.5 gm fat, 50 mg sodium, <1 gm fiber, 8 gm added sugar, 11 gm protein ($1.29 at Giant Eagle)
BelVita Pumpkin Spice Breakfast Biscuit
If you're already a fan of BelVita, you'll love this PS limited edition flavor. It's the perfect grab-n-go breakfast on your way out the door that delivers steady energy all morning long! Each biscuit is low-cal, low-fat, low-sodium and a good source of whole grains.
Per biscuit: 55 calories, 2 gm fat, 55 mg sodium, < 1 gm fiber, 2.5 gm added sugar, 1 gm protein (4 biscuits per pack/ 5 packs per box- $2.85 at Aldi)
TAZO Pumpkin Spice Chai Black Tea
Warming pumpkin pie spices of cinnamon, cardamom, and ginger blended with smooth black tea is a great combo to sip your way through the fall season. A cup of black tea is typically 2 calories (according to the USDA), so you won't be sacrificing much in that department. In addition to the low caffeine content, black tea is also a brain healthy beverage.
Nutrition info unavailable (20 tea bags per box- $3.29 at Target)
Nature's Path Organic Pumpkin Seed and Flax Granola
This pumpkin spiced granola is packed with whole grain rolled oats, omega-3 rich flax seeds and protein packed pumpkin seeds with a sprinkle of cinnamon and sweetness. Enjoy this as a breakfast cereal or as a topper to a yogurt parfait snack.
Per ¾ cup serving: 260 calories, 10 gm fat, 45 mg sodium, 5 gm fiber, 9 gm added sugar, 6 gm protein (24.7 ounce Family Size bag- $7.49 at Target)
Califia Farms Pumpkin Spice Almond Milk Creamer
This dairy-free, gluten-free and vegan coffee "creamer" adds a nice cinnamon-y pumpkin spice flavor without many of the ingredients that are in traditional coffee creamers. It's a guilt-free way to curl up with a seasonal cup of joe!
Per 1 Tbsp serving: 15 calories, 0.5 gm fat, 15 mg sodium, 0 gm fiber, 2 gm added sugar, 0 gm protein (25.4 ounce container- $4.89 at Target)
Pumpkin Spice RXBAR
This protein bar is the most straightforward pumpkin spice product on the market! Known for their great flavors, RXBARs also have a short ingredient list-egg whites, almonds, cashews, dates, cloves, cinnamon, and pumpkin in a warmly spiced bar. This ideal post-workout snack will curb your appetite, stabilize your blood sugar and provide you with healthy fats.
Per bar: 210 calories, 8 gm fat, 125 mg sodium, 3 gm fiber, 0 gm added sugar, 12 gm protein (4 bars/box- $6.89 at Target)
---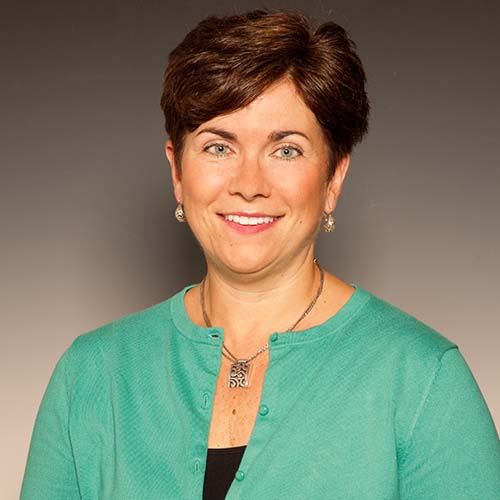 ​


​​


​


​​​​​
Dawn Davoli, Registered Dietitian is a frequent presenter at the Excela Health Mall Walkers program and also provides education through public speaking engagements and the school-based program "Healthy Habits".