Aqua Therapy Available At Excela Health
Aquatic Therapy is an alternative pathway to enhance exercise and create a safe environment for rehabilitation. The Excela Health Outpatient Rehabilitation program offers aquatic physical therapy to appropriate patients. With customized aquatic exercise programs, it can address specific issues such as range of motion, strength, or balance, identified during a thorough evaluation by our physical therapists.
Aquatic therapy uses the buoyancy and resistance of the water to assist in patient healing and exercise performance. Doctors may recommend aquatic therapy to help achieve earlier mobility following many types of surgery. The buoyancy of the water allows for greater ease in walking without assistance and decreases the fear of falling. The pressure applied to the body by the water reduces edema (swelling), which allows for enhanced tissue healing.
Excela Health offers two aquatic therapy pools, including a state-of-the-art Hydroworx underwater treadmill which helps promote an early range of motion and initiates weight-bearing in a safe environment.
What are the benefits of aquatic therapy?
Decreases pain
Decreases muscle spasms and promotes muscle relaxation
Decreased joint compression forces to allow for early weight-bearing
Increases range of motion
What conditions can benefit from aquatic therapy?
Chronic orthopedic conditions
Fractures
Post-surgical recovery
Spinal cord injuries
Stroke recovery
Multiple sclerosis
Rheumatoid arthritis
Osteoarthritis
Chronic pain
Lower back pain
Physical weakness
Balance disorders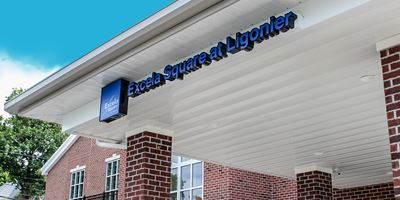 Our aquatic therapy pools are located at the Ligonier YMCA, 117 West Wellington Alley Ligonier PA 15658. For more information or to request an appointment please call 724-995-8815.
---