Meet James Masterson, DO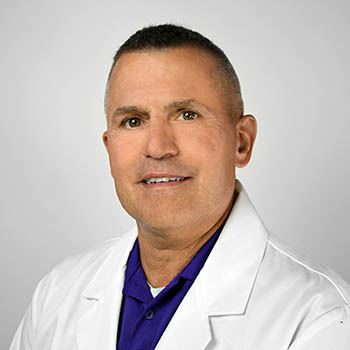 After spending 20 years as a primary care physician, Dr. Masterson transferred his focus to sports medicine with a special interest in concussion management. While his own daughters participated in athletics at the high school and college level, he developed a passion for working with athletes.
He is committed to making a difference to those in our community who have suffered concussions and are now left with lasting effects from their injury.
"l love hearing patients say that they finally understand why they are having symptoms, and that they now feel empowered to get better."
He has recently started a local nonprofit to further concussion awareness and bring new resources to this area. Dr. Masterson believes that education is key to healing – and he has carried that philosophy through his work as he teaches interns, externs and residents, and has been featured on national podcasts focused on concussion and traumatic brain injuries.
Dr. Masterson and the Excela Health Sports Concussion program are a credentialed ImPACT® consultant and leader in sports concussion management. The focus of the program is to educate and assist athletes, parents and coaches in the proper identification and management of concussions. Excela has invested in several diagnostic tools including the ImPACT® neurocognitive assessment tool, force plate balance technology, Dynavision gross motor testing and RightEye Neuro Vision. Dr. Masterson and his team guide the recovery of the concussed individual, providing a safe return to play and protecting the futures of our young athletes.
Learn more about Dr. Masterson here or request an appointment by calling 724-689-1070.