Ray Rides Again
Local Shop 'n Save Owner's Journey Back to Biking
Update, a letter from Ray:
To my friends and colleagues,
As you know, I recently set forth to ride the Hayduke trail in Utah, a 440 mile, challenging mountain bicycle ride. I want to give you an update on my experience and voyage in discovery on 220 of those miles.
As of November 9, 2021 the Ray Rides Again campaign has raised $31,899. Ray thanks all his supporters!
Ray Charley, one of the owners of Charley Family Shop 'n Save grocery stores in Greensburg and Murrysville and local biking enthusiast, will be embarking on a 12-day, 440-mile cycling journey over rugged, difficult terrain across the Hayduke Trail MTB in Utah. According to Lizard Head Cycling Guides, the trail is considered "one of American West's ultimate point-to-point mountain biking tours." Ray will be joined by multiple cyclists from across the nation, peddling approximately 40 miles each day with more than 30,000 feet of elevation. Some say that it's a ride to the sky.
Ray began cycling in earnest about two years ago as a way to support veterans and his community. "I found something I could engage the community with, supporting those who have given so much for us all" he said. He has completed several cycling tours since then, including a 3,058-mile cross-country excursion from San Diego to St. Augustine, Fla.
During a practice training ride in January 2020, Ray dodged a distracted driver, resulting in a fall, shattering his pelvis. He was grateful the accident did not result in a fatality. "It was a blessing," he said.
Unable to walk due to the accident, he was determined to make a comeback. His primary goal was not only to be able to walk again but pick up where he left off in his training. His stated goal of "I want to be able to ride across the United States again if I want to" was a great challenge to his medical team, as well as for himself.
Ray credits his successful surgery and recovery to the physicians and clinicians at the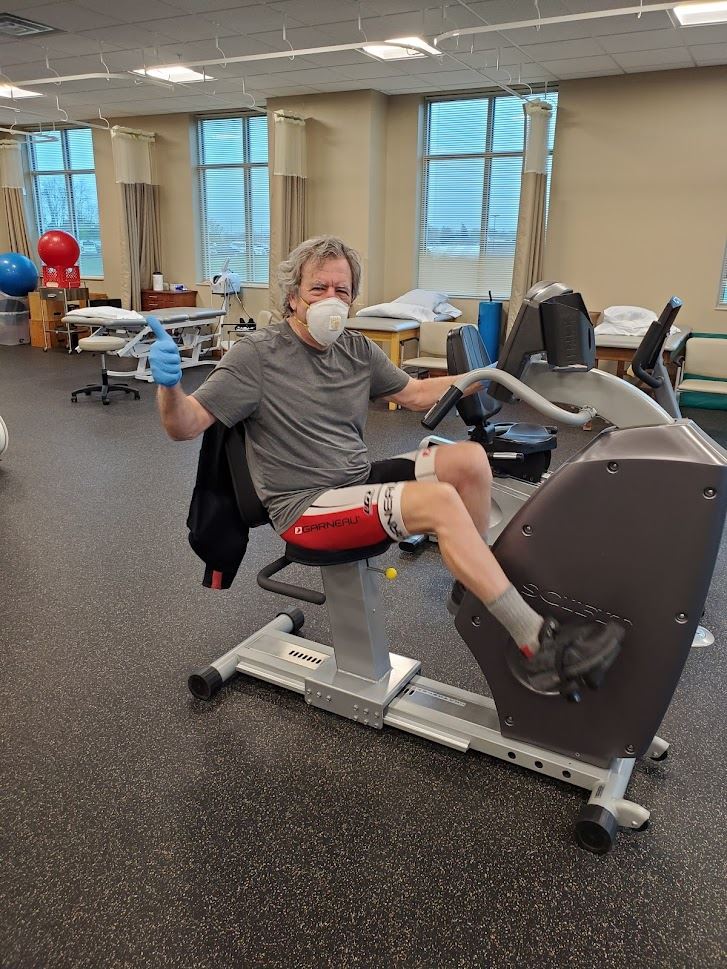 ​Excela Health Orthopedics Institute. Following surgery, Ray underwent many months of physical therapy at Excela Square at Latrobe as well as a private therapist. It is with gratitude that he is seeking his community to join him in support of the world class orthopedics care here in Westmoreland County. "I've been fortunate to have a team of medical professionals of this caliber here at Excela Health … It's been a blessing for sure to have world class quality care right here in our community."
Ray's ride on the Hayduke Trail will commence October 3. During his journey, he will be raising funds for Excela Health Orthopedics, matching all monetary gift contributions.