So You're... Considering Weight Loss Surgery
Kelli Hardin is one of the many people who not only considered but committed to a new and healthier lifestyle. Due to her weight loss and improved lifestyle, Kelli was able to successfully achieve her career goals, working on juvenile probation. If you are considering surgery as a treatment option for weight loss, take the time to read about a success story from an actual patient.
Making the decision
Kelli's commitment to weight loss surgery was not an easy decision for her. In fact, she began the process three different times before deciding to fully commit to the program. For her first attempt her healthcare provider suggested that Kelli look into the program when she was 18 years old. At that time, she felt that she was not yet ready to begin the program, so she stopped the process early. At 21 years old, she began the online seminar a second time but decided to try managing her weight on her own because she was busy with the college lifestyle. After this attempt, Kelli still needed some extra help to achieve her goals. In May of 2019, she began the program for the third and final time at 24 years old to help keep herself committed to a healthier lifestyle.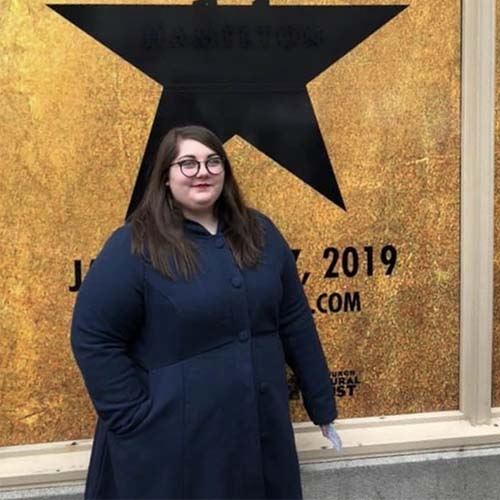 One of the main reasons Kelli decided to dedicate herself to her weight loss journey was because of the positive support available from Excela Health's private, online support group for patients within the program. The group is offered as a place for people going through the weight loss journey to ask questions, receive answers from other patients and Weight Management Center staff, and support each other through the process. The group was formed right around the time when Kelli was starting her third attempt at the program, and she loved the encouraging environment in which people going through the same process could openly speak about their successes and failures.
"Every day I go online and I look at all these strangers coming together over one thing that links them together, and I think that's what made the difference."
First steps
Kelli chose the surgical option for her weight loss journey because she knew it would be a more permanent solution after a few unsuccessful attempts at dieting and exercising on her own. Things, like walking short distances and getting out of breath, or not being able to sit in certain chairs, made life difficult for Kelli, so she wanted to make a change.
She had already completed the online seminar in her previous experiences with the program, so she was ready to call and make her first appointment. The first visit lasted two hours and consisted of scheduling out the entire process. This included dietician and pre-operation appointments and her surgery date with Mark Zelkovic, MD, FACS, which was three months from her first visit. She received day-to-day calorie and meal goals as well as her personalized weight loss goal to reach by her surgery date.
"It was nice to schedule the appointments and surgery date right away, so I was more accountable to actually go to these appointments and see my goals from the start."
Surgery and recovery
The day of Kelli's surgery began with an early start at 5 a.m. Shortly after her procedure, the nurses had her walking around almost immediately. She would then walk every twenty minutes to avoid blood clots and consistently drink water and protein sports drinks every two hours.
Kelli had gastric sleeve surgery which includes partial removal of the stomach to create a tube-shaped stomach or "sleeve". Because the surgery was minimally invasive, Kelli only stayed in the hospital overnight and was discharged the next morning. After only a few days, she felt great and ready to get out again. Once she hit one month post-surgery, she was granted the ability to do any activity she wanted. Kelli still keeps track of her diet and activity with help from the online support group and physicians, but now she loves how she's living!
A life-changing experience
Kelli now knows a whole new meaning to be comfortable in her own body. Even being able to keep up walking with friends or crossing her legs when she sits made a world of a difference to Kelli. The decision has affected her so much that she was able to change her career to a probation officer, a goal that she once thought she couldn't achieve. She recommends the program to anyone who is considering weight loss and is always willing to help people through each step either through the online support group or in person. Now Kelli enjoys doing yoga, going out with friends, and living her happiest and healthiest life.
"I felt like I should change my name because I'm a whole new person! Each day I gained a little more self-confidence and now I've never loved myself more. It's changed my life a thousand times over."
Meet Kelli's Care Team
---
​