Family Medicine Residency
Letter from the Program Director
When you choose the Independence Health System Latrobe Hospital Family Medicine Residency, you are selecting a program with deep roots yet progressive training. From our beginnings more than 45 years ago with a class of four, to our present complement of 24 physicians, the Residency program continues to offer the ideal learning environment from which to meet the demands of today's health care environment, while building the lasting relationships that are the hallmark of a family medicine practice.
In our unopposed Residency, the eight residents per class benefit from various clinical rotations and office-based practice, while supporting the 24/7 coverage at Latrobe hospital and broadening their understanding of the continuum of care.
Accredited by NCQA as a Level 3 Patient Centered Medical Home for all of our Residency practice sites, we serve as inspiration for the other physician practices within the Excela Health Medical Group (a part of Independence Health System) in how to transform a practice into team-based, patient centered care, with an emphasis on proactive chronic disease management, acute care access, and quality improvement. We utilize a mature and evolved electronic health record with a patient communication portal to keep patients engaged and informed. Our patients have good access to mental health services by offering appointments with our faculty psychologist and telemedicine visits with our psychiatrist. Residents actively participate in these appointments, which occur in our family medicine offices, thus giving our residents a very high level of behavioral health training.
To support the continued evolution of the Family Medicine Residency, located at the Sandra S. Mellon Medical Education Suite at the Square at Latrobe, two of our family medicine practice sites have moved to brand new facilities at the Square at Latrobe in January 2018 and the Square at Frick in February 2019. Within these new medical malls, our Residency practice sites are surrounded by all of the services most needed for optimal patient care in a single location. Here primary care physicians consult with specialists, point patients to diagnostic testing onsite or direct them to rehabilitation services, all under one roof.
We were founded as a direct response to the need to supply the families in our community with well-trained family physicians. We continue to do that and more. Our formula for success has always been the immersion of great people, residents and faculty alike, into community practices. We have residency practice sites in Latrobe, Mount Pleasant, and Saltsburg, the latter two representing rural training sites. Residents are placed into the same office for three years, co-managing their own panel of patients with a faculty family physician, thus functioning as a junior partner in a real family medicine practice.
We consider our residency to be pluripotent, as our graduates are trained to do anything and go anywhere. In addition to the patient centered care we offer in our family medicine offices, we continue to offer excellent training in inpatient medicine, geriatrics, OB/GYN, and sports medicine. Recent graduates have done fellowships (sports medicine, geriatrics, and obstetrics), become hospitalists, gone into urgent care, and have seamlessly and successfully entered into ambulatory practices.
With a welcoming family environment, a faculty with a combined 200+ years of teaching experience, benefits such as housing across the street from the hospital, a board pass rate near 100%, and a long track record of preparing our graduates for the real world, we encourage you to make the Independence Health System Latrobe Hospital Family Medicine Residency your family.
Sincerely,

Mike Semelka, DO, FAAFP
Family Medicine Residency Program Director
Excela Health is an equal opportunity employer. It is the policy of Excela Health to prohibit discrimination of any type and to afford equal employment opportunities to employees and applicants, without regard to race, color, religion, sex, national origin, age, marital status, non-job related disability, veteran status, or genetic information, or any other protected class. Excela Health will conform to the spirit as well as the letter of all applicable laws and regulations.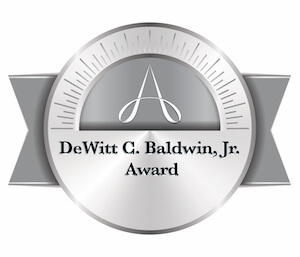 Excela Health Latrobe Hospital and the Family Medicine Residency Program are the recipients of the DeWitt C. Baldwin, Jr. Sponsoring Institution Award given by the Accreditation Council for Graduate Medical Education and Arnold P. Gold Foundation. Founded in 2016, this award is presented to accredited residency/fellowship programs that are exemplary in fostering a respectful, supportive environment for medical education and the delivery of patient care, which leads to the personal and professional development of learners. The award focuses on the importance of creating environments that completely elevate the concept of humanism in medicine so that all health care professionals are supported.
Independence Health System Latrobe Family Medicine Residency Program
Ready to Apply?
If you meet the entrance requirements, please submit your information through Electronic Residency Application Service (ERAS). If you have further questions, don't hesitate to contact us at 1-800-723-2269.
Family Medicine Residency: Contact Us
Melissa Neiderhiser
Program Coordinator
Excela Health Latrobe Family Medicine Residency
One Mellon Way
Latrobe, Pa. 15650
Telephone: 724-537-1485
Email: residency@excelahealth.org
Kathleen Gray
Student Coordinator
Excela Health Latrobe Family Medicine Residency
One Mellon Way
Latrobe, Pa. 15650
Telephone: 724-537-1485
Email: kgray@excelahealth.org